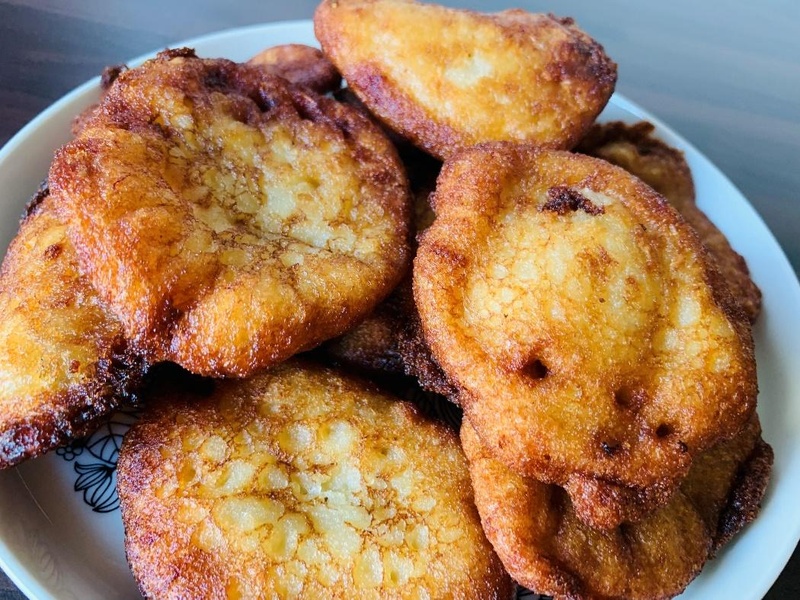 A scrumptious mouthwatering sweet dish of Kolkata. Malpoa is a traditional Bengali sweet that is immensely popular, especially during festivals and special occasions. Malpoa is known for its unique texture, it is soft and fluffy.
Ingredients
2 cups Semolina or sooji
½ cup All-purpose flour / Maida
¼ cup shredded Coconut
1 cup Sugar
1 tsp Fennel Seeds (powdered / coarsely ground)
½ tsp Green Cardamom Powder (optional)
1 cup full-cream Milk
Oil or Ghee for deep-frying
Method
Making Malpoa Batter
For making malpoa, make the batter first by sieving all-purpose flour and keep it in a mixing bowl.
Then add 2 cup sooji or semolina, ¼ cup (4 tbsp full) shredded coconut, 1 tsp coarsely ground fennel seeds, ½ tsp green cardamom powder and 1 cup sugar in the same mixing bowl. Mix all the ingredients well using your fingers and crush all the small chunks.
Now gradually mix the milk (1 cup whole milk) into it, to make a smooth batter (not too thick / thin) from it and ensure batter is lump-free. Stir to melt the sugar.
The batter is now ready, cover it and let it rest for at least 30 mins for best results.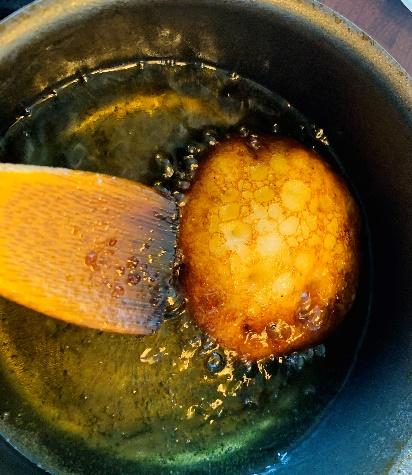 Frying the Malpoa
For deep frying, 1 cup (250 ml) ghee / oil / half-and-half ghee and oil to the pan and wait till the oil is hot and smoking.
Stir the batter well 3-4 times before putting it into the oil.
Now turn down the gas flame and put a spoonful of batter (as large as you choose) into the oil.
After 3-4 mins, or when the bottom is golden brown, flip it over and fry it till both sides are equally browned.
When both sides are a nice golden-brown color, remove it from the pan and put it on a paper towel to drain and soak the excess oil.